Advisory Board Charter
The mission of the Management Department is to create and disseminate knowledge in macro- and micro- areas of management while building on the complementary strengths of our faculty. Our fields of research and teaching expertise include strategy, entrepreneurship, technology management, international business, social issues and ethics, diversity, industrial relations, management consulting, organizational behavior, leadership and human resource management. We strive to build the highest quality research and teaching programs to contribute to the status of the Pamplin College of Business and Virginia Tech and to provide our students with a premier business education.
Purpose
The Management Advisory Board has been formed to provide a structured environment for the exchange of ideas with our alumni and industry leaders towards helping the Department to articulate and achieve its mission. Specific functions of the Advisory Board are to:
Advise on departmental strategic plans and assist in accomplishing strategic initiatives
Provide suggestions on undergraduate and graduate curricula based on external trends and issues, ensuring relevance and alignment with the job market
Identify industry and market dynamics for faculty and students through periodic environmental scans
Assist in maximizing job placement opportunities and internships
Build awareness and support of faculty research interests
Assist in articulating departmental priorities and needs to the Pamplin College of Business and the University administration.
Interface with the Recent Alumni Board to ensure consistency, interaction and collaboration where appropriate.
Officers
Officers of the Advisory Board shall include the Chairperson and the Executive Committee.
The Advisory Board Chairperson shall be appointed by the Management Department Head and serve a three year term, commencing with the fall meeting. The former Board Chairperson will serve one year following her / his term as an advisor to the new Board Chairperson.
The Executive Committee will be appointed by the Board Chairperson and the Department Head for a three year term. This Committee will be responsible for board membership and coordinating the activities of the Board. The Chairperson of the Board will serve as the Chairperson of the Executive Committee, and the former Board Chairperson will be a member.
The Department Head and Chairperson may form specific task forces and committees as deemed necessary and beneficial to the Advisory Board priorities
Meetings
The Management Advisory Board will meet twice per year, during the fall and spring semesters. Unless determined otherwise by the Advisory Board, all meetings will be held in Blacksburg, preferably on the Virginia Tech campus. The date and time of the meetings will be called by the Advisory Board Chairperson in consultation with the Department Head and will be communicated via email at least six weeks in advance. Meeting agendas will be developed by the Chairperson and Department Head and distributed, along with appropriate briefing materials, in advance of meetings. Special meetings or committee calls may be called by the Chairperson in consultation with the Department Head. A quorum shall consist of at least one third of the membership.
Membership
Appointments to the Advisory Board will be by the Management Department Head in consultation with the Executive Committee. Members will serve an initial term of three years. Reappointment for additional term(s), presuming the members wishes to continue serving, will be at the discretion of the Executive Committee and Department Head. Resignations from the Board shall be submitted to the Management Department Head.
Responsibilities
Regular attendance at Advisory Board meetings. The Board meets twice a year in Blacksburg on a Monday. Attendance may be in person or by phone.
Active participation in the activities of the Board. Participation is expected in at least one standing committee or task forces that are established to support Board activities.
Pay all expenses associated with Board participation.
100% participation in annual personal giving; Gifts are to be unrestricted for the Department of Management Excellence Fund or may be designated for a specific purpose in the Department of Management.
Adopted: April 25, 2010
Revised: October 10, 2011
Revised: October 15, 2015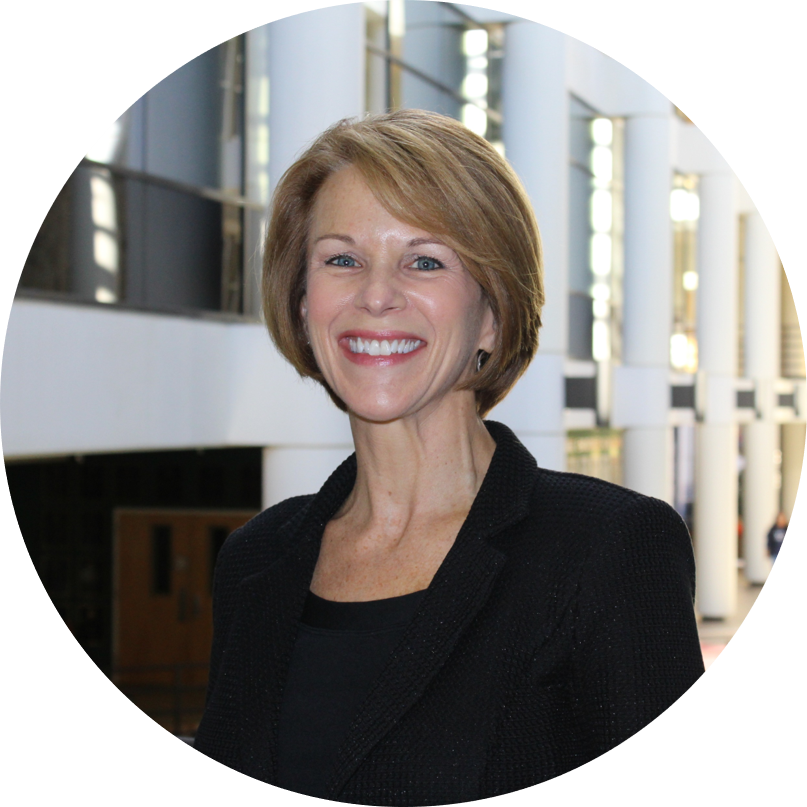 Cynthia Lawrence
President, Design Marketing & PerformanceLink Systems, Inc.
have been helping clients create and manage employee recognition programs and corporate branding campaigns since 1986.
Ms. Lawrence is committed to the importance of education, having founded an organization of women business leaders in 1996, The Commonwealth Council, that is dedicated to raising scholarship funds for working women of need who wish to finish their undergraduate education and demonstrate leadership potential.
She is also dedicated to giving back to her community, currently serving as Vice President, Mill Mountain Theatre; Chair, Roanoke Regional Airport Commission; member of the Boards of Directors of Carilion Clinic Foundation; Foundation for Roanoke Valley; and the Virginia Lottery.  Ms. Lawrence has previously served as President of the Boards of Directors for Virginia Museum of Transportation and Science Museum of Western Virginia; and as a Board member of Virginia Opera, Opera Roanoke and Virginia Western Community College Educational Foundation.
Ms. Lawrence is Founding Board Member of Food For Thought – An Edible Education Partnership.  Food For Thought is an edible education program housed within the Virginia Western Community College Educational Foundation.  A public-private partnership between Virginia Western, Roanoke City Public Schools, and the City of Roanoke, it was created to teach middle school students about the connections between food, health, the environment, and personal performance.
Ms. Lawrence is a native Roanoker and a 1984 graduate of Virginia Tech with BS in Clothing, Textiles, and Related Arts from the College of Human Resources.  She and her husband, Mark, live in Roanoke City.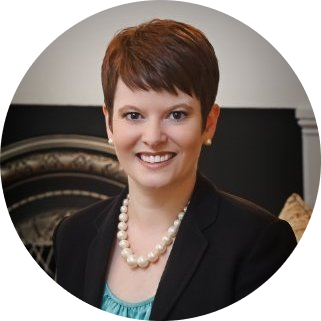 Elizabeth Howard
Cordial Cricket, President
She later grew her business to include locations in both Richmond, VA and Charleston, SC. and introduced the professional services of wedding/event planning and coordination. She has used her expertise to plan weddings for a wide range of clients to include NFL celebrities and Federal judges to name a few.
In April of 2014, Elizabeth partnered in a new business venture, Upper Shirley Vineyards, located in Charles City, VA on the banks of the James River. While she maintains her original company, The Cordial Cricket, her primary focus is currently on the construction of a vineyard, winery tasting room and wedding/event venue at Upper Shirley Vineyards as well as the business of making and selling wine. Upper Shirley Vineyards is slated to open in Fall 2015. Elizabeth will share the winery operations and management duties with her partner, in addition to sales and execution of their weddings and events.
She is a lover of all things classy, stylish, prim and proper, great food and fine wines. She keeps abreast of the current trends in the wedding, stationery and wine industries, as well as timeless and traditional etiquette in order to provide even more value to her customer's service experience. She thoroughly enjoys providing etiquette advice to her clients, assisting them with planning spectacular events and selecting sophisticated stationery, learning about the business of wine, and as of late, wearing hard hats while meeting with contractors, engineers and architects on the site of her new venture.
She is a graduate of Virginia Tech University, where she obtained a bachelors degree in Management Science & Information Technology and was a member/officer of the Zeta Upsilon chapter of Delta Sigma Pi, a co-ed business fraternity. She spent her early years post graduation as a software developer, code tester, usability analyst and client relationship manager. She is a certified Six Sigma Black Belt and has also trained with The American School of Protocol.
Elizabeth has been featured in and/or written for publications such as Stationery Trends Magazine, Gifts & Decorative Accessories Magazine and WedLock Magazine. Her client's weddings and/or stationery have been featured in Virginia Living Magazine, Munaluchi Bride, Green Wedding Shoes and A Low Country Wedding. She enjoys speaking and writing on the topics of etiquette, wedding/event planning, the adventures of being a small business owner, growing and marketing your business. She and her company were finalists for the 2009 Retailer Excellence Awards in both Marketing Achievement and Internet Innovation. In July 2010 she won one of eleven nationwide, inaugural ICON Honors Awards.
She grew up in southside Virginia and currently resides just outside Richmond. She is the wife to a fellow successful entrepreneur and mother to a very imaginative son who keeps her on her toes. When not personally assisting as many clients as she can, or coming up with yet another creative marketing idea, she enjoys motherhood, traveling, wine tastings, reading, and cheering on her alma mater, the Virginia Tech Hokies.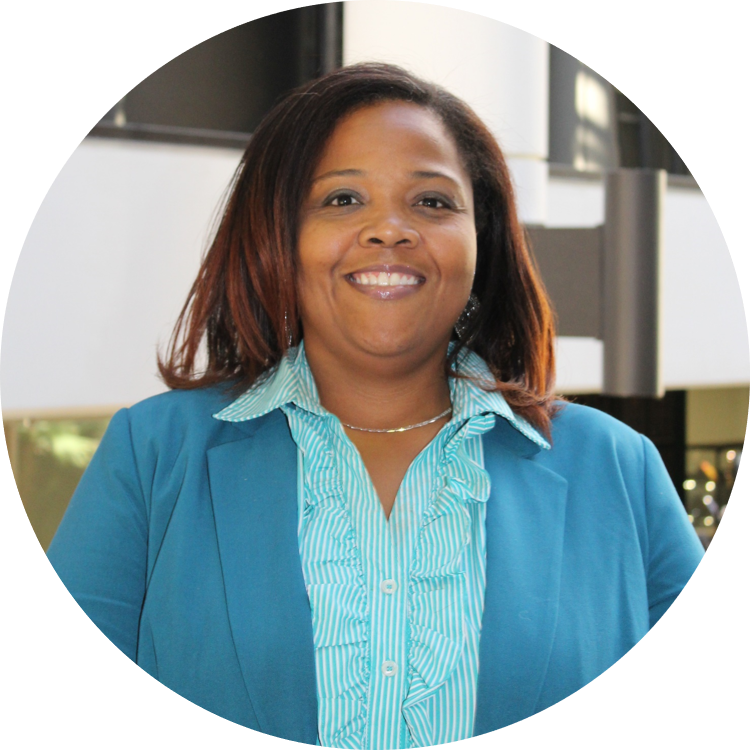 Kimberly Wood
Consultant, Deloitte Consulting, LLP
She has experience implementing Payroll, Time, and Human Capital Management for Peoplesoft and Workday.  She also has international functional payroll experience.  She possesses exceptional verbal and written skills.  She has the ability to learn quickly and perform multiple tasks in a given amount of time.  She is very detail oriented, as well as time management conscience.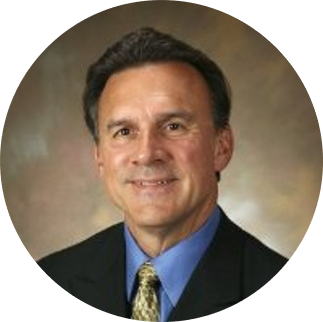 Mark W. Krivoruchkka
HR Operating Consultant, Oak Hill Capital Partners
He is also a member of the Executive Committee of the Company.
Krivoruchka has extensive work experiences in both Human Resources and General Management with global consumer package goods and high-tech manufacturing companies including GE, Pillsbury, Maytag, Hoover and Whirlpool.  His most recent position was Senior Vice President of Human Resources Integration at Whirlpool.  He also served as Maytag's Senior Vice President-Human Resources until that company was acquired by Whirlpool.   He also served as President/General Manager of Hoover Floor Care Products until it was sold by Whirlpool.
Mark Krivoruchka currently serves on the following Boards:  Blanchard Valley Regional Hospital, Findlay, Ohio; Virginia Tech School of Business Advisory Council; Cooper Tire Joint Venture with Cooper de Mexico and the Minnesota State, Mankato, Football Program.
Krivoruchka is a graduate of Virginia Tech with B.S.B.A. and M.S.B.A. degrees.
His office is located at Cooper's global headquarters in Findlay, Ohio.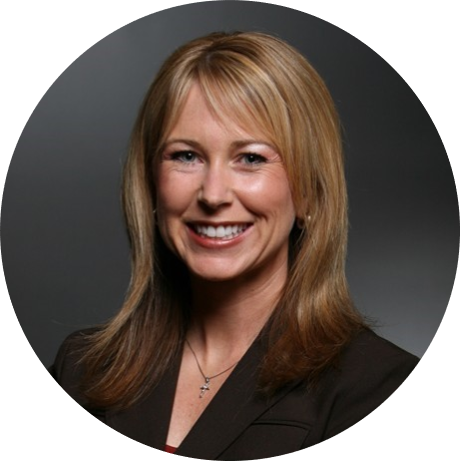 Kimberly J. Shanahan
President and CEO, accelHRate
Most recently, she spent eight years with Korn Ferry where she led the company's HR Center of Experise and built it into one of the most well-­‐respected HR practices in the world. Additionally, she served as Managing Director for the company's tech-­‐focused Virginia office and was a key member of the CEO/ Board Practice and Technology Practice.
Prior to joining Korn Ferry in 2006, Ms. Shanahan led Wireless Corporate Strategy and Business Development for MCI, where she helped develop MCI's next generation broadband and convergence strategy, formed and managed strategic partnerships and launched new markets across the US. Ms. Shanahan was first recruited to MCI in Human Resources to develop and lead its global executive recruiting and talent strategy. This included rebuilding the company's high potential program.

Prior to MCI, Ms. Shanahan spent four years with Heidrick & Struggles, where she focused on C-­‐level assignments for technology and consumer companies globally. Earlier, Ms. Shanahan was a consultant with DFI International, a consulting firm, where she was retained by organizations to analyze core competencies, conduct competitive market assessments, provide due diligence on merger and acquisition targets, and develop strategic market entry effort.
Ms. Shanahan served on the Boards of Northern Virginia Technology Council (NVTC), Women in Technology and Girls Inc DC and is a 2007 graduate of Leadership Fairfax's Signature Program. She has been published and/or featured in Fortune Magazine, Human Resource Execu5ve
Magazine, HROToday, Chief Execu5ve Magazine, SHRM, The Washington Post and has been co-­‐host on "The CEO Show" on Executive Leaders Radio. She was named one of Washington's 100 Tech Titans in 2011.
Ms. Shanahan holds a B.S. degree with a double major in finance and communications from Virginia Tech.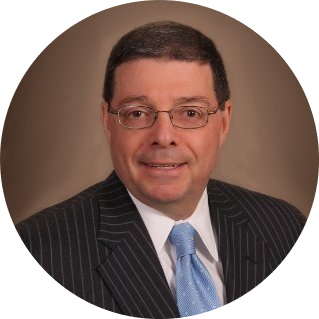 Tim Mullins
Managing Director/Investment Officer/Wells Fargo Adivsor
Tim began his career in the financial services industry in 1981.  He is a recipient of the firm's Professional Excellence Award and received the first James C. Wheat, Jr. Award for community service.  He currently serves on the Advisory Board of Blessed Sacrament Huguenot Catholic School in Powhatan, Virginia.  He has served as Chairman of the Board for Meals on Wheels, a charitable organization serving the Richmond Community and currently assists the organization in a consulting role.
Tim received a B.S. in Management from Virginia Tech's Pamplin College of Business in 1977.  He is a past president of the Richmond Hokie Club.
Tim and his wife, Michele, and their three children reside in Richmond, Virginia.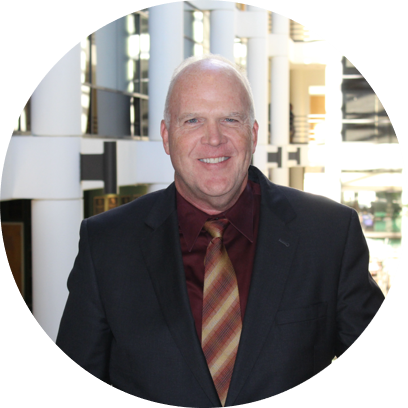 Ron Hodge
Advisory Board Chair
Mr. Hodge was the lead partner in managing financial operations of the firm's $1B technology business. 
As the firm went from a private partnership to a publically held corporation, Mr. Hodge served on Booz Allen's Finance and Operations Group, which oversees firm-wide finances, operations, and integration and education.   This group ensures planning is aligned with strategy, resources are in place to operate the business, and monitors risk and managing risk mitigation strategies.
He is currently pursuing a Ph.D. in Public Policy from George Mason University, with a concentration and Behavioral Economics in Science and Technology.   He earned his MBA from George Washington University and a B.S. in management and marketing from Virginia Tech.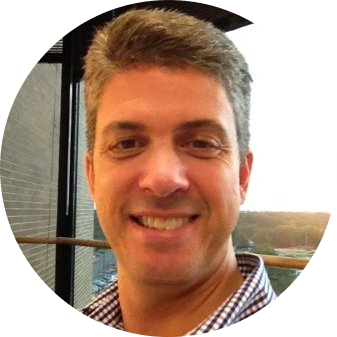 Richard J. Fisher
Program Manager, Altria Client Services
He is an experienced project manager and leader who has led multiple large high priority programs and projects to drive business change.  He specializes in business process improvement and information technology projects.  He earned the Project Management Professional certification in 2005.
Rick began his professional career as an officer in the US Marine Corps where he led Marines and served in Desert Storm.  He went on to be a business process and technology consultant for Andersen Consulting where he worked with clients in the consumer packaged goods and telecommunications industries.  He joined Altria in 1998.
Rick earned a bachelors of science in management and a MBA from Virginia Tech in Blacksburg, Virginia.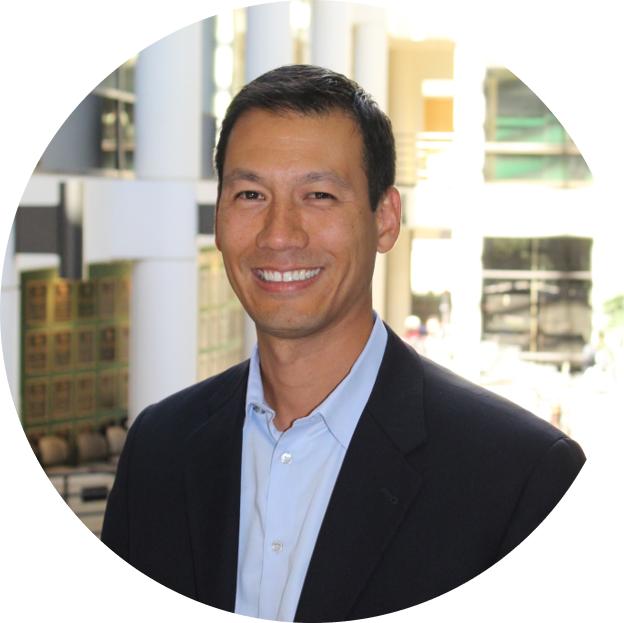 Dan St. Martin
President, Kollmorgen
He joined Kollmorgen from Deere & Company where he led the combine business in the Commonwealth of Independent States and had responsibility for Global Combine Strategy. Dan joined Deere in 2001 and progressed through various roles of increasing responsibility. From 2008-2011, he lived in Tianjin, China as General Manager of a 1,500 person Chinese joint venture. Prior to Deere, Dan worked as a
Senior Consultant for Deloitte and Touché and Accenture.
Dan has a Bachelor's of Science in Business Administration with a concentration in Supply Chain Management from the University of Illinois and a Master's of Business Administration from the Tuck School of Business at Dartmouth.
Name
Position
Contact Information
Marshall Fleming
President & CEO, Bankers Insurance
mfleming@bankersinsurance.net
Jay Foster
President, SoftSolutions
jfoster@SoftSolutionsIT.com
Ron Hodge
Advisory Board Chair
rhodge7@vt.edu
Elizabeth Howard
Cordial Cricket, President
elizabethhoward@me.com
Mark W. Krivoruchkka
HR Operating Consultant, Oak Hill Capital Partners
mkrivoruchka@oakhillcapital.com
Cynthia Lawrence
President, Design Marketing & PerformanceLink Systems, Inc.
clawrence@designmktg.com
Tim Mullins
Managing Director/Investment Officer/Wells Fargo Advisor
timothy.mullins@wfadvisors.com
Josh Patrick
Chief of Staff, Shared TECH Business Management Office, Capital One
josh.patrick@capitalone.com
Kimberly J. Shanahan
President and CEO, accelHRate
Kim.Shanahan@accelHRate.com
Richard Shumaker
Public Sector, Account Manager, Cisco Systems
richard.shumaker@gmail.com
Dan St. Martin
President, Kollmorgen
Dan.StMartin@Kollmorgen.com
Frank Vorndran
Financial Advisor, Wealth Management, Morgan Stanley
frank.vorndran@morganstanley.com
Kimberly Wood
Consultant, Deloitte Consulting, LLP